10 steps to improve your betting.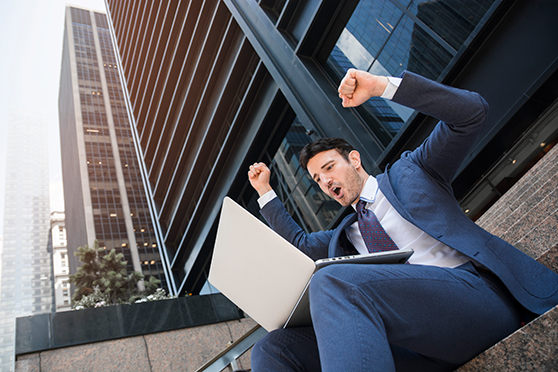 The boxer, Oscar De La Hoya once said, "There is always space for improvement, no matter how long you've been in business". In the fast moving world of betting, the same has to apply. The most successful players constantly have to change their angles and analysis in order to stay one step ahead of the pack. At the bet.me betting exchange we provide a comprehensive suite of betting tools to make you a better informed trader and hopefully help you stay one step ahead of the pack. We don't punish winners with account restrictions unlike Sportsbook makers and we have no premium charge to reduce your profits further. In addition to the above there are specific things that you can do to improve your betting. Here are ten steps, to get you started.
1. Shop around for the best deals.
Sportsbook odds have what is called "the over-round" included in their calculations. Essentially in an attempt to make profit regardless of the result. A simple example to illustrate this is the infamous 'To win the toss' market in a cricket match, a true 50/50 chance. The odds of this should be 2.00/2.00, but since the bookmaker needs to have a margin included to make profit, they set both the odds to 1.91 or 52.4% each. This means a 104.8% book and a 4.8% over-round. This margin differs from event to event, with popular markets in the busiest events generally having the lowest over-round and giving the most competitive odds.
At bet.me we aim to encourage the best odds. Working off a commission based model, we only charge those customers who are profitable at the close of the market. Customers choose their odds, creating fierce competition for bets to be matched and creating a more efficient market.
If you're betting on a market which isn't covered by an exchange, it still pays to shop around. Odds comparison sites such as Oddschecker or Oddsportal can be invaluable for finding an operator who can offer you the best odds.
2. Keep accurate records.
Betting can be a minefield at the best of times, so it is extremely important to keep accurate records of your gambling activity. A Spreadsheet is the easiest way to do this. It might be a chore keeping it updated, especially after a losing bet, but it is so important to not fall behind on this task. Not only will it help you with staking and budgeting, but with the right fields, it can also show the areas you perform strongly in and the areas where you are weaker. You can even have different sheets for the different sports you are betting on. It doesn't have to be complex, but it needs to give you greater insight into your betting and can help point out the areas where you can improve.
If you won't keep your records updated, the bet.me exchange tracks your profit and loss and our in-depth account reporting tool means you can drill down into your betting statistics, helping you make sense of the data and acting as a useful timesaver for recording your bets made on the bet.me exchange.
3. Research, research, research.
Everyone has heard of somebody who picked the Grand National winner with some obscure connection to the name, colour or number of the winning horse. Many gamblers believe in superstition, lucky numbers or other similar clichés. The fabled "outsider of three" system employed in horse racing is not a road to riches as some would argue, as it is only profitable with certain caveats.
The Martingale system, often touted as a football betting system, is not for the faint hearted. Sounding infallible in theory but just not in practice when taking into account staking limits or the amount of funds.
Research doesn't just imply spending hours with your head in the formbook. Some sports attract a greater use of data. Those who are more technically minded should consider analysing data and developing or improving their skills in the statistical programming language 'R'.
The resource Football Data is an excellent starting point. For those equally serious about betting but without the skills or time to code can look to the market of purchasing services from freelance developers, who can potentially help with data analysis.
In sports where this is not practical, such as horse racing, look at form guides such as Geegeez or Racing Research which may offer something a little different from the usual suspects. Costs to use these services can vary so it pays to shop around to find one that suits your pocket and fits your needs.
4. You don't have to bet.
Although this may sound like a strange statement to post on a betting exchange blog, this old adage is true. Bookmakers, by their very nature, are obliged to put up a betting market for most events. But you as a customer, are not obliged to bet on them. There is always another betting opportunity around the corner. With a full range of events and markets almost daily, you can be more selective about what you get involved with and also when. This is a common approach taken by those who gamble professionally.
5. Form your own opinion.
Tipsters frequently boast about their returns on investment and some push these advertisements to the limits of the law, implying that following their advice/service is a quick and easy way to get rich with very little in the way of risk. Nearly always, subscriptions to these services are expensive, far from guaranteed and fraught with the potential for an unhappy ending. Odds on selections posted by the most successful tipsters generally tumble soon after they publish, meaning the value from following them diminishes when this occurs.
Forming your own opinion is a step in the right direction, as it gives you independence in your betting decision making. You won't be backing selections for the sake of it and will save the money you would have spent on these subscriptions. However, if you do not have the time to follow the form yourself then, perhaps the next step is for you.
6. Become a judge of judges.
As mentioned above, paying for tipster subscriptions can be fraught with risks for the most part, even if the operator has only good intentions. But sometimes you may not have the time to look up the form or go for some in-depth study on an event. But if you go down the tipster route, you should always perform your due diligence on the tipsters before following up with your hard earned money. There may even be free tipsters posting on social media who are just as successful as those who charge for the service. Use social media such as Twitter to see what people are posting. Although you may want to be wary of people who might delete posts. @betme on Twitter do post tips from time to time, picking the winner of the Nunthorpe at huge odds only as recently as a few months ago. bet.me Twitter.
7. If you bet on horse racing, you need to watch the video form.
Back in the day, those who attended the racetrack had a distinct advantage over those who didn't as that was the only way you could analyse and re-analyse a horses' run. Fast forward to today and there are now a plentiful supply of race replay facilities for you to take advantage of. Do not base your reasoning solely on the in-running comment given by the form guide as this is provided by a single individual after the race and their interpretation may differ from your own. Try to take the time to visit sites such as Sporting Life or At The Races. Watch the races, look out for horses that may have been hampered, not got clear runs or had excuses which weren't picked up by the in-running commentary. Doing so may give you an advantage which you can exploit in your future betting.
8. Don't be afraid to take a break.
Losing runs are an unfortunate fact of life for the gambler. Even if you get the value on a selection and it shortens significantly and everything looks set for it to win, it still might not. So perhaps it's time to take a break. There are plenty of reasons as to why you should set aside one or two days a week to not bet. This can be worked around sports you are less interested in or during quiet periods. It's good to take your mind off such a taxing medium as betting. Especially during a downswing in your betting performance.
There are other options to you for taking a break, including solutions that are more longer term. Gentler options include deposit and loss limits which don't permit you to deposit or lose over a certain amount during a set time period. There are also time outs which stop you accessing your account for a temporary period. These can be set for periods of days or weeks even. There is also self-exclusion if you feel your gambling is getting out of hand. This is a longer term solution to taking a break from betting. The bet.me betting exchange fully supports responsible gambling. Our responsible gambling information is located at Responsible Gambling and further information can be found at Be Gamble Aware.
9. Bankroll management is a key skill.
Betting exchange users should understand the importance of bankroll protection. It can help to prevent one mistake from decimating weeks of hard work. Your bankroll is your betting balance and should not be intertwined with general living expenses. To be a successful betting exchange trader, you must have your bankroll strategy organised. Generally, successful traders adopt a risk adverse approach when it comes to how much of their balance they expose at any one time. A good figure to aim for is 2.5%, extending to no more that 10% risked on one position at one time.
To some this type of strategy may seem conservative but it is by far the most secure. The slow and steady approach when it comes to trading gives you the best possibility of turning a profit. Take your time, don't over expose yourself on a market and trade sensibly within your means.
10. Find your niche and stick to it.
Some betting operators offer 24/7 coverage of a huge range of global sports in order to attract your interest. With such varied offerings available, it is impossible for any one individual to have the same level of knowledge across multiple sports and competitions.
TOver time, you will find that you tend to do well in certain areas more than others. You can quantify this by following step 2 above, keeping an accurate record of your results. By finding your area of expertise and sticking to it, will mean your betting will become more efficient and you will have more time to specialise within your chosen area. Consider sticking to just one or two sports and if you take football as an example, perhaps only certain leagues within the sport.
As we stated at the beginning, these are ten introductory steps. We could add many more. This is just to give you something to think about and help get you started on the rollercoaster ride of being an online trader and responsible gambler.
A solid base of fundamentals will do you no harm when it comes to the rigours of sports betting and we look forward to seeing you on the bet.me exchange in the not too distant future.
Yes, you. We're always looking for new authors. If you've got great articles/news that will be of interest to our readers and help to move our betting exchange forward, we would love to hear about them. Our aim is to bring readers a fresh perspective on all things betting. We want your article to be at its best. Once accepted, you'll get extensive feedback from our team.