Common questions about bet.me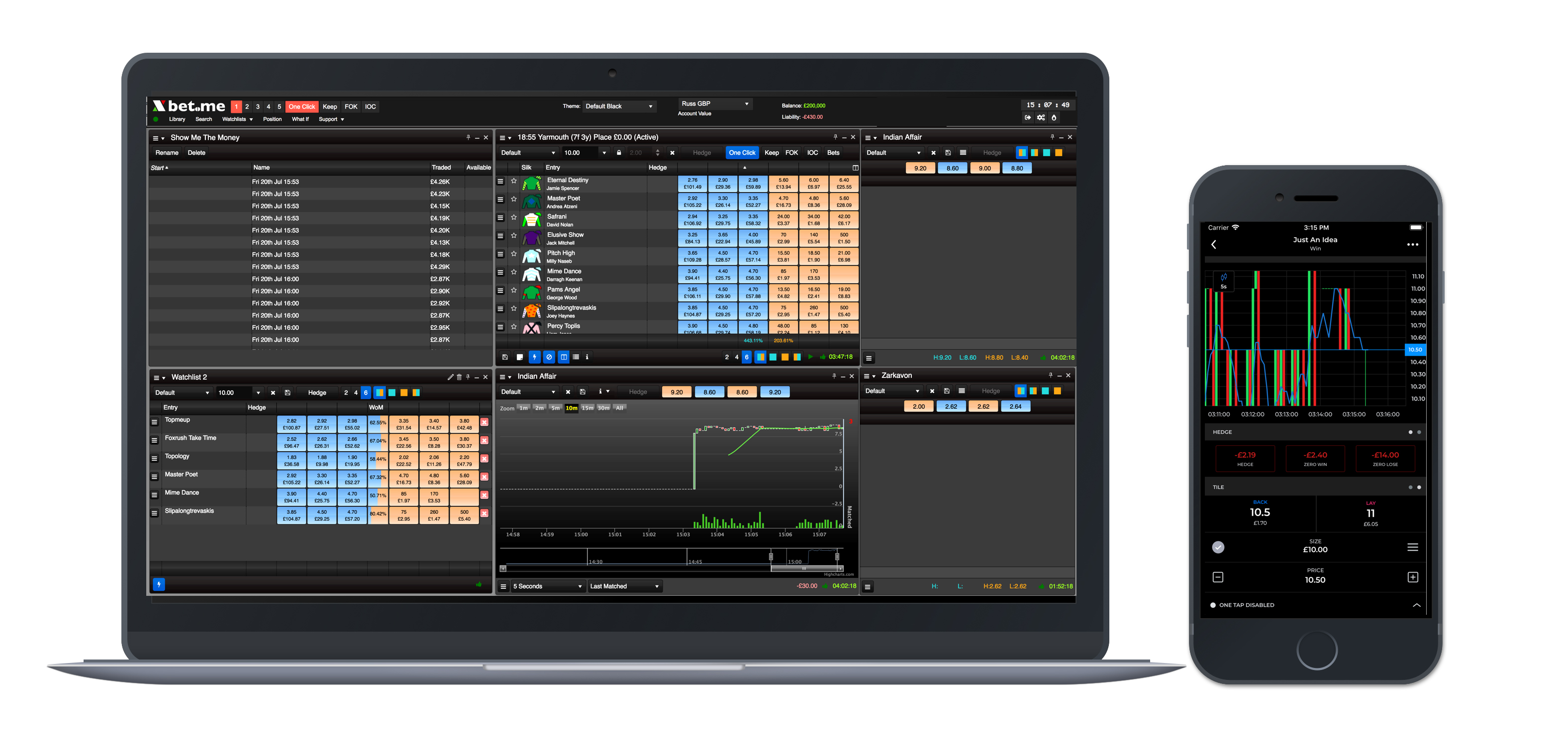 Over the past few months, we've gone more public about the bet.me betting exchange as it gets closer to launch. It is clear to us from the responses we have received that many users of betting exchanges generally are excited by the possibility of a new entrant to a market which is currently dominated by Betfair followed by three smaller exchanges, Matchbook, Betdaq and Smarkets.
We've looked over the most common queries we've been receiving and put them altogether in one handy to read guide. Feel free to contact us on twitter @betme or at bet.me if you want to know anything further.
Why build a betting exchange?
More choice in a marketplace can only be a good thing for the consumer and we firmly believe there is scope for a new entrant to the betting exchange marketplace. An entrant whose platform offers transparency, versatility and adaptability coupled with an innovative user experience. We want to create a gambling eco-system with all the latest real time information at a customer's fingertips. At the same time giving the customer the ability to pick and choose the information they consider most relevant to their betting strategy and be able to create fully customisable personalised trading screens.
Who are you regulated by?
The bet.me exchange is regulated by the UK Gambling Commission (Account Reference: 47655) for the purposes of being a Betting Intermediary and for Gambling Software. We also have a Remote Betting Intermediary's licence for the Republic of Ireland.
What jurisdictions do you accept customers from?
We are licensed and regulated by the UK Gambling Commission and we operate under a remote Betting Intermediary's licence for the Republic of Ireland. For our initial launch we will be accepting customers from the UK and Ireland only, but hope to expand this in due course.
How are you different from the other exchanges?
Our betting exchange provides a fully customisable trading platform, giving you a wealth of betting tools to enhance your betting or trading experience. Features such as the Ladder and enhanced charts, usually only available on third-party software, now come as standard on our exchange. Take a look at our Features.
How will you get liquidity?
Having used exchanges for years ourselves, we are very much aware that liquidity is an integral factor in the success of a betting exchange. We are exploring and developing all avenues in this regard, but like all other exchanges before us, we expect it will take time before liquidity levels satisfy everyone.
Do you have an API?
It is our intention to offer API access in the not too distant future. If you would like to know more, or have a proposal for using our API, please let us know.
What is your commission rate?
Our standard commission rate is at 2% of net winnings on a market
What payment methods will you accept?
For our initial launch, deposits and withdrawals can be made via debit card followed by Skrill/Neteller e-wallets. Our intention is to add to this to create a varied range of payment methods in the future.
Is this software just layered onto another exchange?
The bet.me exchange has been developed in-house. It is all our own software and our own platform, so we are a truly 'independent' exchange. Additionally, the range of betting tools that we provide at no extra cost on our exchange have also been developed in house. This enables us to deliver real value through technology.
Will you have horse racing?
Horse Racing is an important sport for us, especially as a UK & Ireland facing betting exchange. This will also feature in-play horse racing as well.
Will you have in-play betting and what delays will you have?
Having live betting is a key focus for us and will be featured on our platform. In-Play delays depend on the competition or sport that is taking place. It is our belief that these delays should be kept to a minimum.
I'm intrigued by your proposition; do you have any job vacancies?
We are always on the lookout for bright new talent and are more than happy to hear from anyone with an interest in working for bet.me. We are based in Wetherby, West Yorkshire. Current opportunities are displayed on our dedicated careers page at but if you don't see a job to suit you on there, we would still like to hear from you, so contact our dedicated jobs inbox via e-mail at jobs@bet.me
When can we see the exchange?
We are in the final stages of development and will have a beta version of the exchange available very soon. We are interested to hear from interested parties who would like to be a part of our beta-test program, so please get in touch with us. We will have a more open launch in early 2019, so to keep up to date with developments at bet.me, please continue to follow us on twitter or join our mailing list by signing up at bet.me.
I've not used betting exchanges much, is your platform complicated?
On the bet.me exchange, we've tried to level the playing field between the novice and professional, so that users have access to all manner of betting tools to help them. For those who prefer a simpler interface, our grid view provides an easy to use back and lay functionality, alongside an intuitive betting slip. Users of all experience levels should get to grips with the bet.me betting exchange in no time at all.
Will you have welcome /sign-up offers?
Our marketing team are working on finalising our offers to provide the best value for customers. Sign up to receive updates on our mailing list will mean you're best placed to hear about these first.
I'm interested in partnering with you and would like to know more about the exchange, who can I speak to?
In the first instance, please contact bet.me and a member of our business development team will be in contact.
Yes, you. We're always looking for new authors. If you've got great articles/news that will be of interest to our readers and help to move our betting exchange forward, we would love to hear about them. Our aim is to bring readers a fresh perspective on all things betting. We want your article to be at its best. Once accepted, you'll get extensive feedback from our team.