Cricket Trading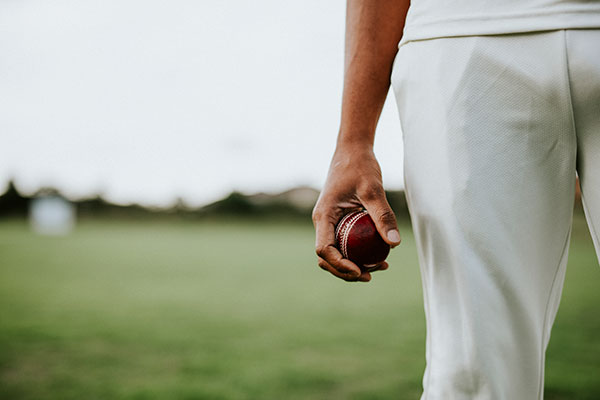 Types of cricket matches:
• Five Day Test
• Four Day First Class
• 50 Over
• 40 Over
• T20
• T10
These varying types of formats will give you different opportunities to trade the cricket markets. Five day matches for example, may offer you gradual moves in price but you will have a lot more trading opportunities given the length of match. Whereas a T20 match will have a great deal of sudden price volatility when a six is scored or when a wicket is taken.
Cricket is definitely a sport where you will have to be aware of a quite a few factors that will influence the markets. Factors such as weather, pitch, impact of the weather on the pitch, ground characteristics, batting order and the Duckworth Lewis-Stern calculations for example. All of these can have a major impact upon the price within a cricket market, so it is vital you do your research before you delve into the markets.
Trading Market Overreactions in T20 Cricket.
Market overreactions are common in cricket, especially in the T20 format. When a wicket is taken a price can move dramatically and traders can often capitalise on this. For example; if a team who were favourites at the start of the match at 1.7 win the toss and bowl first. They get off to a good start, taking two wickets for 20 or 30 runs, which would usually mean the price would now fall to around 1.40. You could now use your knowledge to predict what the price would be if another wicket was taken in the next over, perhaps in the region between 1.20 and 1.25.
Given this prediction, you place a lay bet on this team at 1.15 waiting for them to take another wicket, when a wicket falls, you can hope for an overreaction and this to get matched. The market will now readjust if your predictions are correct and you can take a nice few ticks profit from the market. This cricketing knowledge can also be used to profit from overreactions in T20 matches in other situations, such as an in-form batter coming to the crease and you think they can put some runs on the board and keep the team in the game. You can lay the bowling side just after the initial wicket is taken and hope your prediction is correct, profiting from the price movements as the batter performs well.
The more experienced you become in trading Cricket, the more you will learn and the more you will start to get a feel for when these overreactions are taking place.
Support and Resistance Points Trading:
Other common occurrences in cricket markets are those of support and resistance points. With so much volatility and unpredictability in cricket, the market will often find low and high points which it doesn't want to breach. .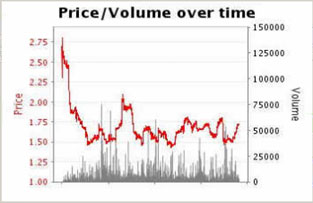 If you take a look at this Betfair graph for Australia's price in a recent T20 match against India, you can see an example of this. Notice the price bouncing off of 1.5 or just below on several occasions. Australia get off to a good start, but traders who are aware of the volatility in these markets see value in laying them around the 1.5 area.
As a trader when you start to see patterns like these forming it can be a very profitable to stick with the trend you see in front of you and lay the side as they reach the 1.5 mark, backing them back around the 1.7 mark to lock in profit.
Researching Ground/Pitch History:
A good way to find angles into trading cricket matches is to look into what the pitch is likely to offer the game. A fast pitch, which may be a batters paradise, will give a greater opportunity of a draw in longer format games, or an advantage to the team with the superior batting line up. Backing the draw and trading off during the game could be a very profitable strategy in such conditions.
Alternatively a green pitch that will provide great assistance to the bowling side, could offer you big price swings when an overreaction takes place, such as an early wicket being taken. Given your previous research, this should hopefully be less of a surprise to you and allow you to potentially be one step ahead of the market. A great place to help you research everything about a cricket game is ESPN cricinfo.
Yes, you. We're always looking for new authors. If you've got great articles/news that will be of interest to our readers and help to move our betting exchange forward, we would love to hear about them. Our aim is to bring readers a fresh perspective on all things betting. We want your article to be at its best. Once accepted, you'll get extensive feedback from our team.