Horse racing trading strategies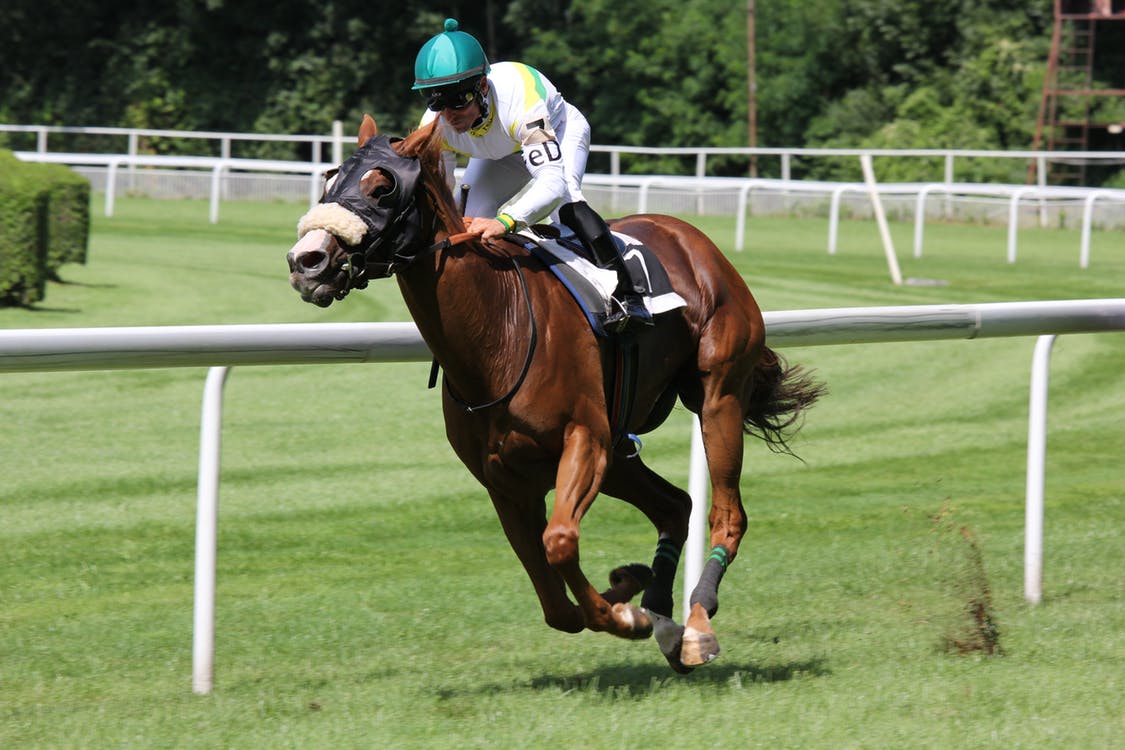 Horse Racing Trading Strategies
A simple, effective trading strategy that has been profitable for many traders over the years, is backing/laying a horse before the race, with a view to exiting the trade at a bigger/shorter price In Running (IR) to make a profit. There are many reasons this strategy is so appealing to traders. Here are just a few...
• You don't have to pick the winner of the race to be profitable.
• In competitive races, many horses can shorten dramatically IR.
• Horses that like to lead nearly always shorten IR.
• Small consistent profits over "home run" selections.
There are different ways this trade could be executed. Here are a couple of examples of how you could trade this on our bet.me client.
Setting your bets pre-race:
Some traders like to set their trades before the race goes IR. They may not have access to television pictures or they may not want to miss the prices in a fast moving IR market. Below are the trades set pre-race. The lay bet will have to be marked as a "keep bet". This is selected in the header of the market window. Back Horse 1- £100@ 10.0 - This bet placed pre-race will give you a £900 green on Horse 1 and £100 red on all the other horses. Lay Horse 1- IR £150@ 5.0- If the price of the horse shortens to 5.0 and this lay gets matched you will end up with a green of £300 on Horse 1 and a green of £50 on all of the other horses in the race. Meaning you have locked in a guaranteed £50 profit with the potential of winning £300 if Horse 1 wins the race.
Placing a bet pre-race and exiting manually IR:
Another way is to back a horse pre-race you think will shorten IR and lay it manually, depending on how it is travelling in the race. Traders that can watch the race and have a judgement on how well/badly the horse is travelling may decide to wait for a shorter price to lay off at, or lay earlier at a bigger price. This can be done using our "one click" facility on either the ladder, tile, or normal grid market view.
Horse racing trading IR:
There are many advantages to trading Horse Racing IR.
• Value- You will often have opportunities to back or lay a horse at a price you believe is wrong given what is currently happening in the race. There will also be money in the market available that has been placed there pre-race, which doesn't reflect the current events.
• More information- When you're trading pre-race it's not often clear the reasons why a horse's price will move. IR you have clear visuals and can see if a horse is travelling well or not, influencing the price.
• Bigger Price Moves- Prices can move drastically within seconds giving you the opportunity to make bigger profits.
• Flexibility- You don't need to have trades placed at set prices, you can gradually lay off a bet as the price is shortening and vice versa.


Of course, there are also downsides to IR trading to be aware of:

• Less Liquidity - You may not be able to trade the volume you'd like and you may not always be able to lay off a back bet at the horses shortest prices.
• Fast Moving- For some, the prices may just move too quickly for them to be able to process what's going on and may need more time to place a trade. However, our "one click" feature on bet.me can help with this.
• One of the biggest downsides of IR trading is the delay in pictures you will be trading from. The fastest streams currently are 1-2 seconds behind real time. Trackside traders are likely to be in front of you. Hopefully, as streaming technology improves in the future it will all be a level playing field from almost real time streams.

Trading front runners
This is a well-known strategy that many traders look to exploit. Horses that lead tend to shorten to some extent. It can often lead to a nice easy profit. One way of doing this is to select a horse you believe will lead, back it before the race and lay off in running to lock in your profit. A safer way would be to wait for the off of the race and make sure your selection is in fact leading and back it in running to later lay off. This will more than likely mean you will have to back it at a lower price to what it was before the race.
Selection of your runners is key for this strategy. Make sure you do your homework and research which horses may lead and will lead for a generous amount of time. You don't want to back a horse that likes to lead for a couple of furlongs but generally fades away quickly. Selection of the race can also be key. A front runner in a race where all the other horses like to be held up will generally shorten significantly more than a horse in a race where they will be challenged for the lead.
Watch race replays to find this type of horse to trade and also make notes on horses you have seen in previous races that do well from the front for next time. Be careful the horse in front doesn't start to go too quickly as this will make the price lengthen rather than shorten. This is sometimes hard to spot but the more races you watch and trade, the better you will become at judging those scenarios. I'd recommend doing this on horses with a live chance in the race and have been showing fairly good form in recent races.
Lay front runners
A strategy similar to the previous one however this one is about just laying the horse that you identify to lead when it gets over backed in running. With the previous trading strategy being a popular one, a horse's price can get shortened drastically and often to prices shorter than it should be. The skill with this strategy is to identify what price you're looking to lay. If you try and lay really short there's more of a chance that the horse is performing well and potentially looking like winning the race, but lay too high and the value can get slightly taken away.
Trading strong/weak travellers
Again, this strategy will take a little research and race reading ability. Hopefully with experience you will build up knowledge of horses and their characteristics. You can choose to back a horse that you believe is a strong traveller and whose odds will shorten during the race for you to lay off. There could also be opportunities where laying a well-fancied horse before the race to back at bigger prices during the race will be profitable. You will find horses who race lazily and always need rousting along but then generally run a good race. These will be shorter in the market pre-race than they will be IR.
Lay the field
This approach relies on more than one horse in a race being matched at odds on, guaranteeing you a profit no matter what happens. The more horses you can lay odds on, the more profit can be made. For this you set your lays in pre-race, all made easy on bet.me, or you could choose to place them during the race as your feelings may alter on the low odds you try and hit.
Example: You place a £100 lay on all horses in a 5-runner race @1.5.
1 Lay gets matched= -£50
2 Lays get matched= +£50
3 Lays get matched= +£150
4 Lays get matched= +£250
Yes, you. We're always looking for new authors. If you've got great articles/news that will be of interest to our readers and help to move our betting exchange forward, we would love to hear about them. Our aim is to bring readers a fresh perspective on all things betting. We want your article to be at its best. Once accepted, you'll get extensive feedback from our team.