Space at the Top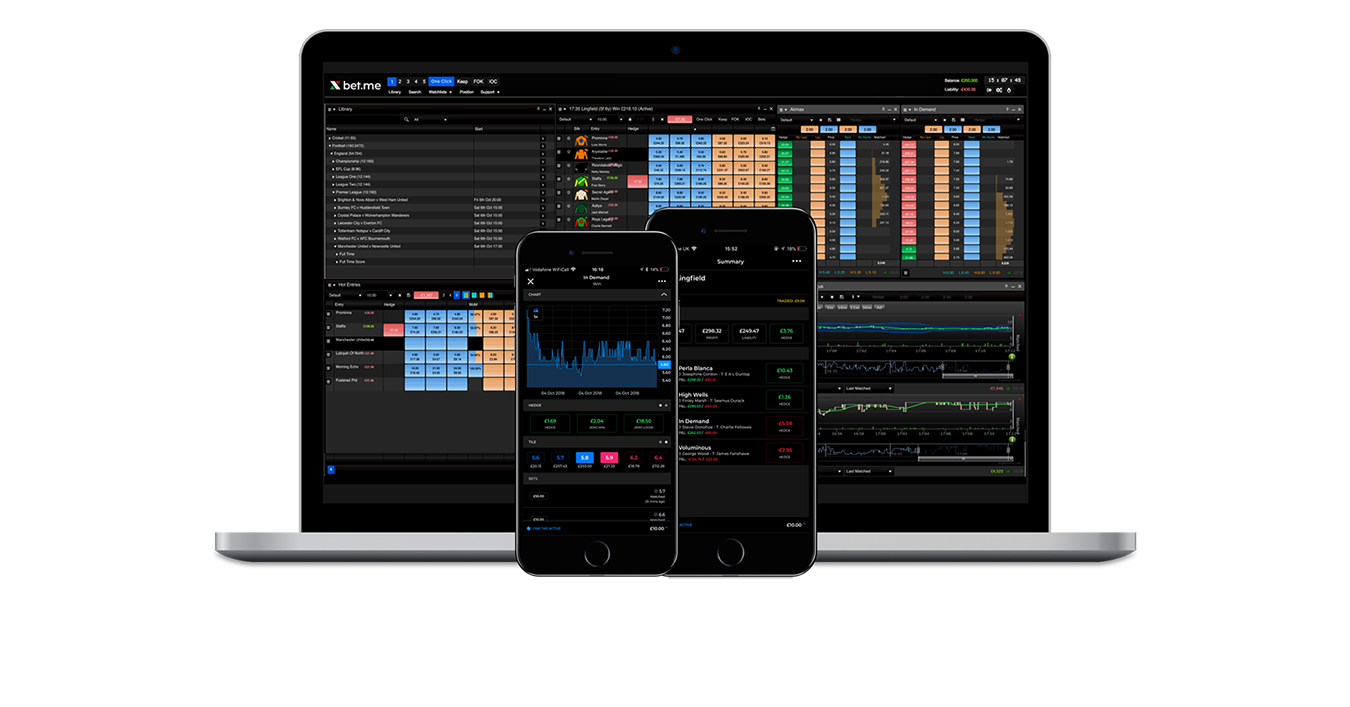 Free bets, free spins, virtual all sorts. It's all a bit different these days. Bookmaking is still the term used by the likes of Chris Kamara, Ray Winston, and even ambassadors such as Lawrence Dallaglio and Paul Nichols as they pour over the form and pass on their "insider" insights. This is all supposedly to give the man in the street the extra edge they've long been searching for. "Best Odds". "Price Rush". It all sounds very inviting doesn't it? And it is. It's clever marketing. It is however, not Bookmaking, and it hasn't been for quite some time now.
Bookmakers go on the Retreat
This approach has manifested itself in two ways:
1) The Focus on Games of Chance
The refocussing of many bookmakers, both remote and retail, has been to turn their attention to low yield, high volume games such as blackjack and roulette. These now provide the staple income for the majority of the UK's 8,700 or so betting shops. FOBT's (fixed odds betting terminals), which accounted for around 1.8bn of bookmakers income last year have come under huge scrutiny, so much so that the government has stepped in to slash the maximum stake in these terminals from £100 to £2. These highly addictive machines saw punters being able to lose thousands in the space of minutes. This consistent turnover allied with low overheads has been seized upon by the remote firms. Almost all have joined the rush for online game revenue; going into battle against traditional casino operators.
2) The Restriction of the Winning Customer
As the bookmaking industry in the UK has grown, so almost inevitably, has the number of consistently winning customers. Whereas back before digital, these customers could be identified and engaged with (stakes managed) by bookmakers in retail and on course, the now faceless adversary has become embroiled in the pursuit of the game of cat and mouse so shied away from, en masse, by the industry. Handicap lines, in play markets and niche events such as the Olympics have made the job of sports trading more challenging than ever before. Greater subjectivism and better informed customers has levelled the playing field, and the traditional elite don't like it.
The response has been fairly predictable. Accounts closed, or in some cases inexplicably reduced to stakes of less than 50p per bet. In the instance of account closures, businesses can't really be blamed. If you were a shareholder in Ladbrokes Coral the last thing you would want is for the likes of Matthew Benham or Tony Bloom and their associates to be staking millions on the football each weekend. Neither would you want to be laying horses at early prices to Hugh Taylor or Dave Nevison, for tens of thousands of pounds each day. Businesses serve their shareholders ultimately above all other stakeholders. The betting industry is no exception, and those that bemoan account closures or reasonable restrictions need to step back and look to the available alternatives.
The Move to the Exchange Model
Identifying this clash on the two sides of the divide, and that the sports betting industry was no longer serving the needs of a large, often high staking, group of people, two entrepreneurs (Andrew Black and Edward Wray) came together to create the industry's first peer to peer betting exchange. Since its inception in 2000, Betfair has led the way in sports exchange betting, focussing heavily on technological development and investment in infrastructure. This has seen them become the largest sports Betting Exchange in the World, holding a market capitalisation of £2.4bn at the time they merged with Paddy Power in February 2016. There is so much that Betfair has done right. The product is perfect in its simplicity. Once a user is able to understand decimal odds, the concept of laying a bet, and the complicated commission and holiday structure, the functionality and the overall UX (user experience) of the exchange is strong.
Several firms have identified that the exchange area has huge growth potential and, largely due to Betfair's market dominance something is missing. Something fundamental, not just competition but genuine differentiation. Many competitors in this area have come and gone.
WBX completely misjudged the market with their strategy of piling significant investment into marketing, culminating in their offer of a £1million bonus for any horse to achieve the "WBX Triple Crown". No horse did, and WBX's functional customer experience, supported only by a promise of lower commission rates was never really going to be enough to break significantly into the space held by Betfair. In 2015 the Business ceased trading.
The Exchange Alternatives
It hasn't gone wrong for all who have tried to break into this area. Some are trading successfully, maintaining solid if not spectacular growth and providing an alternative for those looking for an exchange but for various reasons, do not want to use Betfair.
Betdaq were the original competitor, founded by leading Irish businessman Dermot Desmond. They are, and continue to be the Betfair-Lite option. The skin is similar, the markets almost identical down to the smallest of details. The 2013 takeover by Ladbrokes provided hope for development, but their investment both monetarily and in terms of focus has been limited. They have their remote and retail businesses operating nicely on the terms outlined above. They appear to have neither the desire nor, since the merger with Coral, sufficient focus to drive their exchange brand beyond the current offering in the short to medium term.
Matchbook are an interesting alternative having expanded their offering over the past 3 years to include horse racing as well as a raft of other pre-match and in play sports events. Liquidity (particularly pre-event) is enough to satisfy most but the very largest staking customers and the layout and ease of use, although very different to Betfair, are at a generally high level. Commission is slightly more convoluted, charging users per transaction, making themselves impractical for traders to use. Matchbook have also recently introduced new rates for their most successful customers, which will leave users who have acquired more than $20,000 in profits paying up to a staggering 60% a month on their winnings. Customers are also asked to pay the Point of Consumption Tax on any bets placed, even losing ones.
A few of the issues with Matchbook are that the operation is not yet that slick. Horse racing is offered in running but liquidity levels are low, and there really isn't a tangible USP aside from lower commission rates for punters. Unless you get a little too successful that is.
Smarkets were set up by Jason Trost based on a seemingly auspicious path. That finally a firm would develop and run a sports betting exchange based on financial trading principles. Hallelujah. The logic was sound, the model looked good, but the UX doesn't quite seem in keeping with these bold founding principles. Clearly the businesses is performing well. They have matched now well over £1bn in trades, been awarded numerous accolades, but the improvement of their UX has been surprisingly slow.
The problem with Smarkets is similar to that of Betdaq. Specifically, it is hard to see what tangible USP they offer to customers who want to move away from Betfair. As with the other alternatives, commission is lower, however lower commission isn't enough. It isn't enough if you can't get your full bet matched on a lesser or support market, and, it's not enough without a far more liquid in play offering. Alongside their 2% commission structure, Smarkets have introduced a "Pro Tier" rate. Anybody who places more than 1500 bets a month or stakes more than £1m in a calendar month will have the choice to opt in to the "Pro Tier" structure. If they choose not to they will not be able to continue trading on Smarkets. This new structure will charge 1% per individual matched bet, whether it wins or loses, this would certainly soon add up to a hefty fee for traders. API access is made available to users, at the expense of a 20% charge on account P&L, rather than any charge per transaction. Again, this all does not quite add up to an attractive alternative to Betfair.
Creating the Space — A Betfair Malaise
For now, Betfair maintains its indisputable position as the significant market leader. Their plan to strangle the competition with development resources beyond compare allied with a sound product and high marketing spend sees them stand alone in the exchange arena. In such a competitive sector this, although not unique, is uncommon. There are examples in younger industries such as Uber in the transport sector (although they would insist heavily they are a technology company), and Airbnb in the accommodation sector, however the latter is now facing growing competition from the likes of HomeAway. So, the question needs to be asked what is keeping Betfair where it is, and where and when will the challenge arise? Despite the obvious operational competence, we have to look at why nobody has really stepped up to challenge them.
A large part of the answer lies in basic customer intransigence. Betfair is a relatively easy to use and trusted platform, but they aren't without their problems. Their management of their traditional customer base including significant API charges and the imposition of the Premium Charge have proved widely unpopular. There is a perception that the business has in places outgrown the exchange, focussing their attention on their sportsbook offering and casino activities whilst overseeing several high-profile controversies such as the 2011 Voler La Vedette fiasco.
This has without doubt created a void that is waiting to be filled. The main protagonists have so far focused largely on copying the, albeit successful, Betfair model whilst undercutting commissions and taking a small share of the market. They haven't, however, offered any sort of exciting or genuinely viable alternative. Contrast this with the array of financial trading platforms available online and the support and resources they offer to their customers and you can see that there is such a space at the top of the sports exchange industry crying out for competent alternatives to what is there presently.
Filling the Space — Following Financials
For years now, online financial trading platforms have competed for their share of this highly lucrative market. Firms such as IG Index, CMC Markets, and TD Ameritrade have reached out to the high rollers, offering various incentives and VIP packages to attract those with the most disposable income to avail them of their business. All of this has been against the backdrop of a high performing, highly visual client side offering up to the second information on the performance of the customer's positions.
Whilst Betfair has taken a step towards this with its cash out offering and indeed its price charts, the overall service still falls well below what is offered in the financial sector. That is unless clients are prepared to trade through third party add-ons such as Bet Angel or Geeks Toy. There really isn't any reason why this more convoluted approach should be necessary. Ladders, charts and tiles are, for many, essential trading aids, and should be integrated within the trading software to provide a more informed platform for serious sports traders.
This ongoing deficiency in the high-end offering, coupled with the alienation of some of their highest performing customers; those who often facilitate the greatest liquidity in the platform, has seen Betfair open up a huge gap in the sports exchange market. The gap until now remains unfilled. This is doubtless a large part of the reason that it continues to be neglected by the market leader. The strength and depth of competition remains inadequate, and the incentive to turn their forward focus away from the increasingly profitable sportsbook and casino operations back to the exchange is lacking.
Now is the time for one of the established incumbents, or a new to market exchange in development, to step up and fill this void. To take the battle to Betfair and the other established Bookmakers. To offer real competition and real choice to customers in an industry that turns over £15bn each year, yet is not currently giving back what it gets in terms of the variety and quality of service.
Yes, you. We're always looking for new authors. If you've got great articles/news that will be of interest to our readers and help to move our betting exchange forward, we would love to hear about them. Our aim is to bring readers a fresh perspective on all things betting. We want your article to be at its best. Once accepted, you'll get extensive feedback from our team.